RBIMBS UKC Ch Phoenix Wyndmyst Casablanca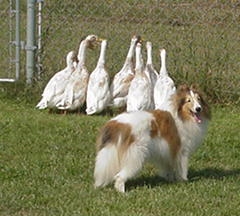 Bogie says "See, I'm in charge here! Thanks, Linda, for choosing ducks that match my coloring!"

Here are pics of him herding ducks at 10 months old!
This was the first time he'd ever seen stock and while it did take him a few minutes to get used to the idea and be sure it was ok to do it, he got into the spirit of the thing and had fun!
Thanks to Linda Yelle for the use of her ducks!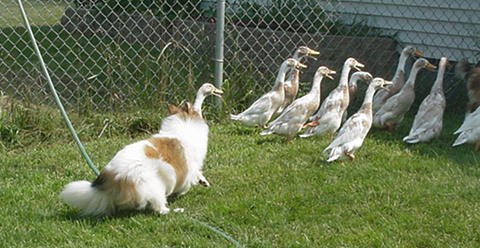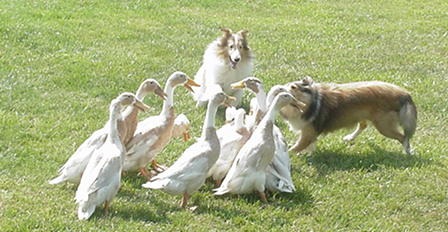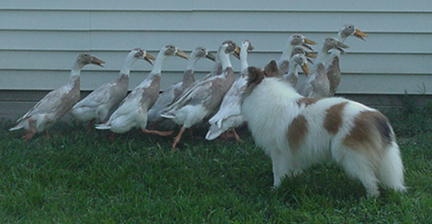 Click here to see his stellar pedigree!
Click here to go back to his page