Phoenix Effervescent "Sprite"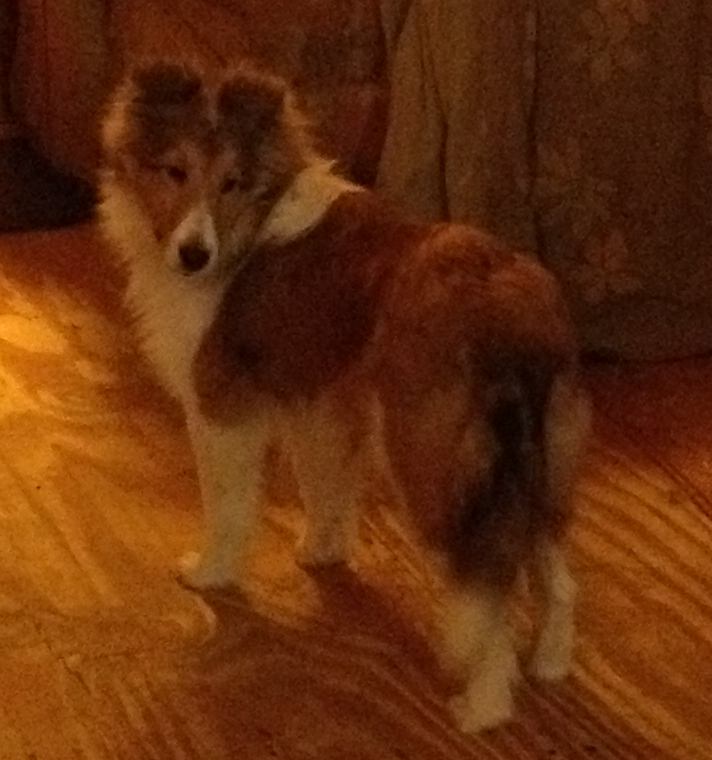 Sprite
Am/Can Ch Jade Mist Belmark Bragging Rights ex U-GrCh Romyldale Goodmornin Starshine
DOB: 9-2-2011
This little sweetie is from a litter co-bred with Kathy Belville of Romyldale shelties. She is a very self-confident girl who will push the envelope of any endeavor she tries. I just hope I can keep up with her and teach her some manners to boot.
The picture on this page was taken at 5 months. New pics will be done soon.
At 8 months of age, Sprite went to her first dog shows on May 12-13, 2012 at the K9 Fanciers UKC shows and walked away with 85 points and all 3 competition wins. She's close to her UKC championship. She is still learning the ropes of dog shows but gets better each time.
Hopefully there will be more to report in the future for her.